Admin users have the ability to designate which office staff will receive Blockit notifications for their respective providers. This brief article will show you how to add the appropriate team members' email addresses to the providers' profile.
Once you've logged into Blockit, click on the "Admin Portal" button and locate the "Profiles" tab on the blue toolbar.
Once you've landed on the Profiles screen, you will see a "Filter by Name" field in which you can enter a provider's first OR last name to perform a search. Simply select the profile you would like to edit, and you will land on the main contact card page.

Select "Contact Info" on the left hand panel and you will find the section for entering email address(es).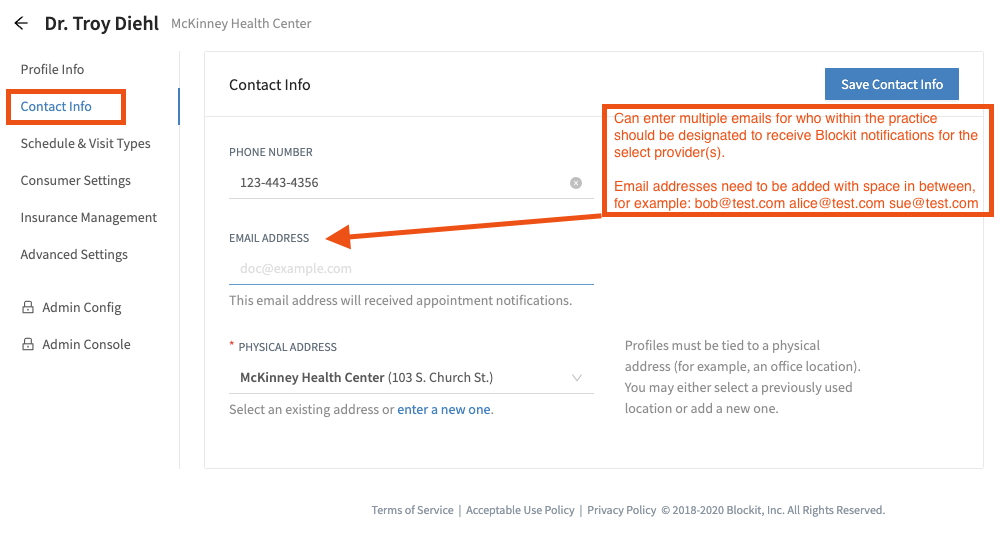 On the edit screen, enter the additional email addresses for those users who should receive Blockit notifications for this selected profile. NOTE: email addresses must be entered with a space between each address. For example, bob@test.com sue@test.com tammy@test.com